Using Cutting-Edge Technology to Strengthen Your Business
Are you thinking to achieve greater efficiency by streamlining your company's operations and increasing productivity? Don't look elsewhere! The ground-breaking Epicor Kinetic ERP solution is available to you. Welcome to Corporate Serve Tech, your dependable advisor on how to use technology to grow your company. The ground-breaking Epicor Kinetic ERP solution, created to provide organisations across industries with thorough and effective enterprise resource planning, is something we are proud to offer. With Epicor Kinetic ERP, you can improve operations, accelerate growth, and maintain your competitive edge in the quickly changing business environment of today.
A cutting-edge software package called Epicor Kinetic ERP unifies all facets of your company's operations onto a single platform. This ERP system helps you achieve operational excellence by integrating various departments, automating tasks, and giving you real-time visibility into your operations.
Epicor® offers industry-specific business software solutions that go beyond traditional enterprise resource planning (ERP).
What makes Epicor Kinetic ERP a good choice for businesses?

Streamlined Workflows
Through the use of its user-friendly interface and workflow automation features, Epicor Kinetic ERP streamlines complex processes and gets rid of bottlenecks. To increase effectiveness and productivity, you can define, manage, and optimise your business processes.

Collaboration and mobility
Use Epicor Kinetic ERP's mobile features to access crucial business information from any location and on any device. Improve communication and productivity while collaborating seamlessly across teams and locations to enable quicker decision-making.
Flexibility and Scalability
Epicor Kinetic ERP adapts to your changing business needs. You can customise the system to meet your specific needs thanks to its flexible configuration options and scalable architecture, which ensures that it will continue to support your growth and changing needs.
Real-Time Analytics
With the help of cutting-edge analytics and reporting tools, you can get real-time insights into the operation of your business. Using the robust dashboards and adaptable reports offered by Epicor Kinetic ERP, you can keep an eye on important metrics, spot trends, and make data-driven decisions that will promote growth.
Comprehensive Modules
With a wide range of modules designed to meet industry-specific needs, Epicor Kinetic ERP provides comprehensive coverage of crucial areas like finance, inventory management, supply chain, manufacturing, human resources, and customer relationship management. Each module integrates with the others without a hitch, guaranteeing smooth data flow and removing silos.
Important Features and Benefits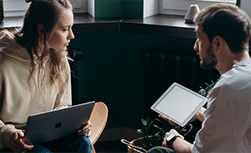 Enhancements to Productivity and Efficiency
Any organisation must successfully collaborate and communicate in order to succeed. Collaboration between teams, departments, and locations is made simple by Epicor Kinetic ERP. Your employees can cooperate effectively, make knowledgeable decisions, and promote company growth with the help of real-time data sharing, centralised information, and collaborative tools.
Improved Reporting and Analytics of Data
Utilise the power of data with Epicor Kinetic ERP's advanced reporting and analytics features. Data from various sources is gathered and analysed by the system, which provides insightful information and facilitates the use of data in decision-making. You can identify trends, unearth opportunities, and effectively manage risks thanks to real-time dashboards and adaptable reports that give you a comprehensive view of your company's performance.
Epicor Kinetic ERP is designed to expand your business. The system offers scalability and flexibility to meet your changing needs, whether you're growing your business, branching out into new markets, or buying other firms. Your ERP solution can be customised to meet your changing business needs by adding modules, functionalities, and users as needed.
An improved customer experience
Deliver outstanding customer experiences by utilising the customer relationship management (CRM) features of Epicor Kinetic ERP. You can track sales opportunities, manage customer interactions, and offer individualised service with the help of the system. You can foster relationships, raise customer satisfaction, and encourage steadfast loyalty by developing a thorough understanding of your customers.
Important Features and Benefits
We at CorporateServeTech are dedicated to fostering business growth through the use of cutting-edge technological solutions. As a result of choosing us as your technology partner, you can anticipate:
Expertise
Our team of skilled professionals will walk you through every step of the implementation process because they are familiar with the challenges involved in ERP implementation.

Customization
We adjust Epicor Kinetic ERP to meet your specific business needs, making sure the programme is in line with your particular set of objectives and workflows.
Training and Support
To enable your staff to get the most out of the system, we offer thorough training programmes. Any questions or concerns can be handled at any time by our devoted support staff.
Seamless integration
Our seamless integration of Epicor Kinetic ERP with your current systems and applications will cause the least amount of disruption to your business operations.
Don't let manual procedures and out-of-date systems restrict the growth of your business. Embrace Epicor Kinetic ERP's power to achieve new heights of productivity, growth, and efficiency. To set up a consultation, get in touch with CorporateServeTech right away.
CorporateServe Solutions Private Limited is a channel partner of Epicor® Software Corporation of USA, offering to license and implement Epicor® 10, a cutting edge technology product in various industries.
End-to-end distribution software offering a full range of capabilities, based on industry-leading technology.

Epicor Kinetic ERP software designed for both the process and discrete manufacturing industries as per requirements.
Epicor Kinetic ERP is a Comprehensive business software that provides a real-time, accurate view of your services business.
We create solutions bespoke to your business
Engaging, aligning, and leading the innovative workforce of tomorrow is essential for long-term competitiveness and growth.
Epicor Advanced MES captures data from machines and operators to deliver real-time production metrics and analytics in a format you can use.
Epicor ECM is a simple yet robust system that streamlines content management with automated workflows, providing real-time insights to businesses.
frequently Asked questions
Epicor related Questions & Answers